save 10% on classic coolest coolers through 7/31
There is still a lot of summer to enjoy, so we are doing our part by offering a 10% DISCOUNT on all Classic Coolest orders now through 7/31!
We recently received our big summer shipment so the selection has never been better. All colors are in-stock and available for immediate shipping.
Click the link below and select your favorite Classic Coolest color, then enter the promo code SUMMER10 at checkout to receive your discount.
Hurry offer ends 7/31!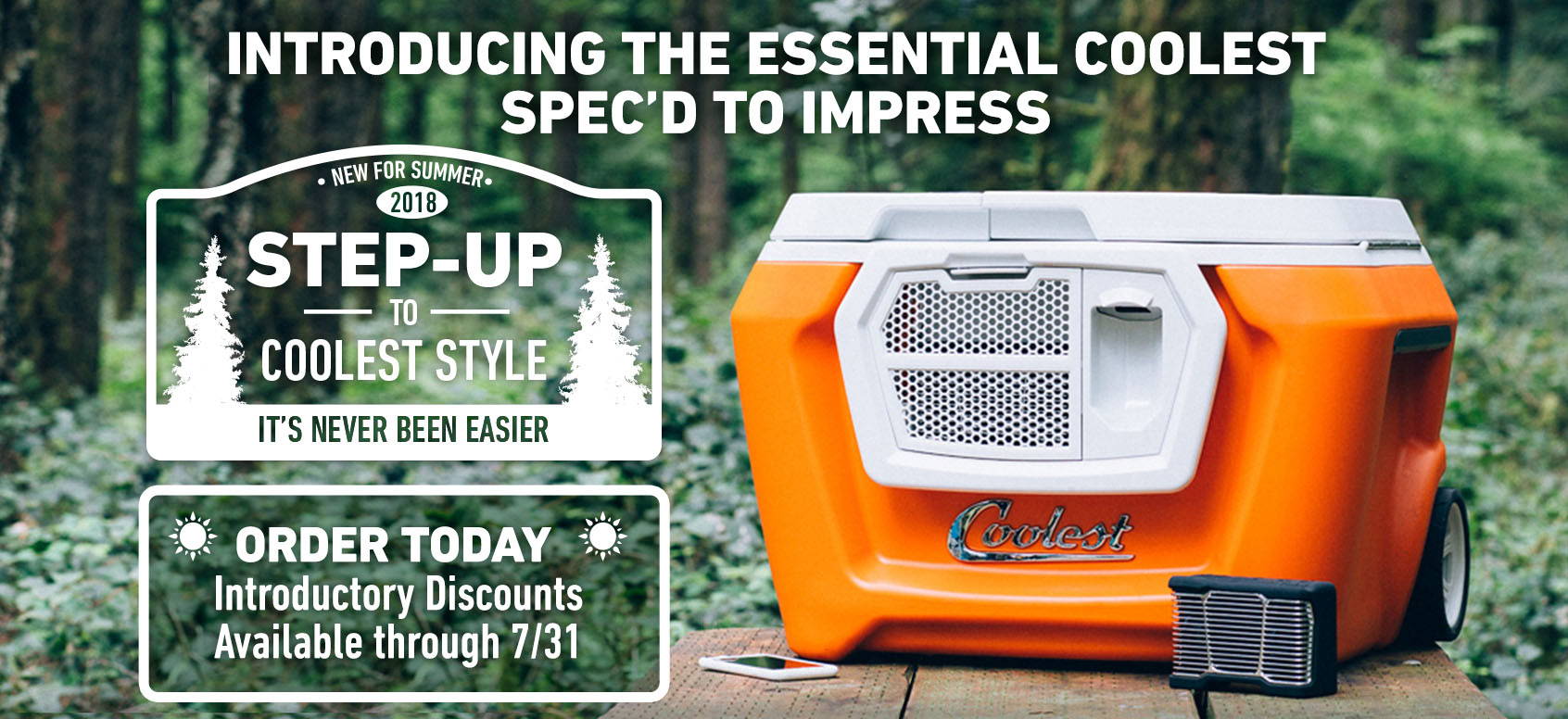 introductory SPECIAL
ONLY $199 FOR A LIMITED timE!
Save $50 off the regular price of $249
Cooler envy? Didn't think it was a thing? Well it is. Because no one brings it like Coolest. And our new-for-Summer Essential Coolest outlooks and outperforms all others. Ready to Rock & Roll it's packed with all the features you need to get outside fast.

And because it's from Coolest, you know Your Essential is upgradable! You can easily upgrade to add our famous Coolest blender and other innovative options (hint, hint) in the future.
And best of all…you can get into the Coolest lifestyle for an amazing low introductory price of just $199! Save $50
Hurry, this special Introductory pricing offer ends 7/31!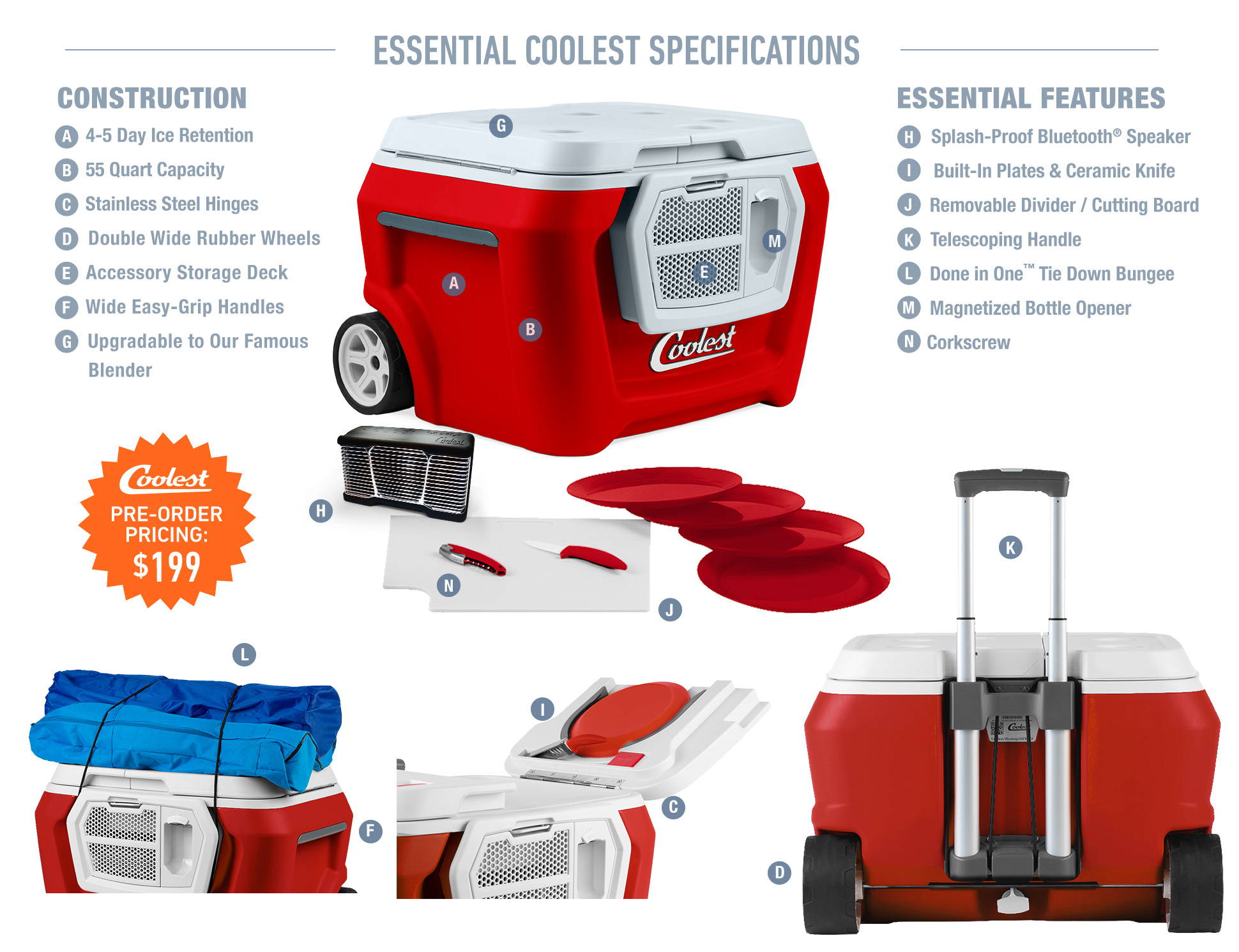 GET FREE UPS GROUND SHIPPING IN THE CONTINENTAL US ON ANY ORDER OVER $150!